Filmography
Reel
Stills
Contact
---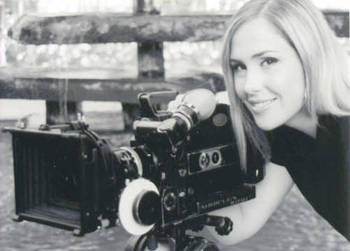 Soozie Eastman holds a Masters of Fine Arts in Producing for Television and Film from Chapman University. She has a decade of experience in production and development ranging from live-to-tape shoots in New York City for the Emmy-winning TV show Subway Q&A to creating/branding videos for popular websites and producing/directing feature-length documentaries, industrials and short films.

Highlights include returning to her hometown of Louisville, KY in 2005 to produce and direct the award-winning By The Wayside, a feature-length documentary about the city's homeless. The film played well on the festival circuit, but it was the discovery of her profound love for inspiring people through motion pictures that was taken away most from that experience.

Soozie was post-production accountant and festival liaison for "Dark Matter" which premiered at the 2007 Sundance Film Festival. She has taught university-level courses in pre-production and was Director of Programs of the prestigious HUMANITAS Prize honoring writers in television and film. She continues her love of creating "mindful media" with her latest film endeavor, Overload: America's Toxic Love Story.
© Soozie Eastman, 2013. Site design by Kirstie Jeffries.